Difference between revisions of "User:MrTweek"
Jump to navigation
Jump to search
---
Revision as of 21:58, 28 February 2010
<travelmap countries="de,nl,be,fr,lu,at,hu,pl,ch,gb,ie,sk,cl,cz,li" width="507" description='Countries, where MrTweek has hitchhiked' />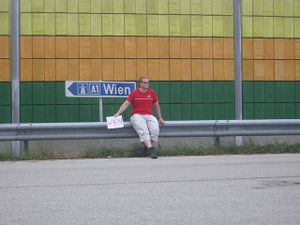 About
MrTweek is a hitchhiker, currently living in Karlsruhe, Germany.
So far, he hitchhiked in Germany, Netherlands, France, Belgium, Luxemburg, Austria, Slovakia, Hungary, England, Wales, Ireland, Poland, Switzerland, Chile, Czech Republic and Liechtenstein. He speaks German and English, some Spanish and a bit of French and Dutch.
He started hitchhiking in May 2006 and did more than 21 000 km since then. See details on his overview of hitching Trips.
He also tries to keep track of his hitching trips on google maps (kind of outdated though). Check it out.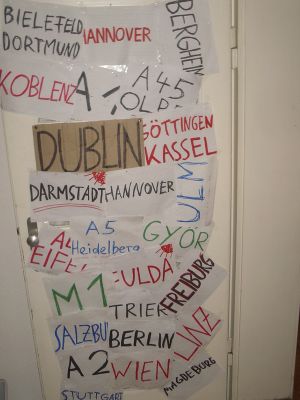 Personal records
Projects
Planned Trips
Real Plans
Dreams
Contact