User:Oiseau
Jump to navigation
Jump to search
Oiseau is a person in Seattle, Washington, United States
About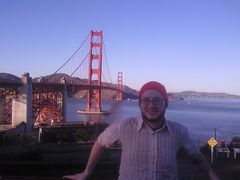 Ouiseau resides in Seattle's Capitol Hill neighborhood. He is active in the Couchsurfing community on Capitol Hill and in Seattle as a whole. He has traveled most of his life, but has only adopted hitching as a mode of transportation within the past two years.
Oiseau's two favorite West Coast destinations (besides his home) are Vancouver, British Columbia and San Francisco, California.
He is also greatly into art, music, food, and film.
Travels
Canada
Mexico