789/coordination
Jump to navigation
Jump to search
Error creating thumbnail: Unable to save thumbnail to destination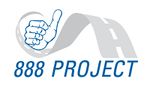 We use this page to coordinate communication with other hitchiking clubs and associations, as well as general outreach to the Ukraine. The basic idea is to find people in the Ukraine who want to help out hosting a place in their country that we could use for the 789-hitchhiking event. We have a newsletter that can be send to them, please use a small introduction when you send it (note: to be added below) or write anything you think that fits. Questions? Suggestions? Please use the talk-page or the forum-page.
Coordination with people in Ukraine
There are two posts in the CS "Ukraine" group.
1.
2.
Posts in hitchhiking LiveJournal communities:
Coordination with the HH clubs
We have to build a coordination with some partners, a good first way can be with hitch-hiker club's in europe and maybe more ! everyone can ask to a club near from his place. Also if you send the newsletter of the 888 porject, put the email that you send it, to don't have twice sending.
Ukraine
"Main Roads" has been disabled - However Ukranian Hitchhikers are motivated !
Belarus
France
At the 888 in Paris, the was less than 10 french hitchhikers... There was also, no french HHclub. "Oulala" like said Martin ! So this year, we will show ours ass !
La Sophiste (events organisers - movie production) Web Site

Newsletter : everybody know
We broadcast the project to the hitchhiking network
Coordination : helios at lasophiste + com - mitch at lasophiste + com
We will propose an article on our website
Auto-Stop Participatif [1]

Coordinator: La Sophiste
Reply: a postal letter have been send to Bruno Allès. statut : wait for an answer
AUTOSTOP BRETAGNE

Newsletter : send by postal way with a presentation of the project
Reply : no answer for 3 months, we need to contact them again
CONTACT THE OTHERS FRENCH HITCHHIKING ASSOCIATIONS here
Russia
Moscow Hitch-hiking School Web Site

Newsletter sent to :
Coordinator:
Reply:
Saint Petersburg Guild of Hitch-hiking Masters Web Site

Newsletter sent to :
Coordinator:
Reply:
Saint Petersburg autostop league Web Site
Newsletter sent to :
Coordinator:
Reply:
Saint Petersburg's extreme travels team (Russia) Web Site

Newsletter sent to :
Coordinator:
Reply:
Moscow club eXtreme trip Web Site

Newsletter sent to :
Coordinator:
Reply:
Barnaul Autostop League Web Site

Newsletter sent to :
Coordinator:
Reply:
Netherlands
Utrecht (The Netherlands) Hitchhiking Club BOC Web Site
Germany
Baltics
Latvian Hitch-hiking Club "E67" Site.

Newsletter sent to :
Coordinator:
Reply:
Lithuanian Hitch-hiking club "KELIAIvis" Web siteYahoo group of the club

Newsletter sent to : keliaivis at gmail com / tuchkaus at gmail com / iliuminacija at gmail com

Vaida - Club's president cell.: +370 672 06529/+37060203862, Skype: iliuminacija MSN: iliuminacija at hotmail com, E-mail: iliuminacija at gmail com
Tuchkus - Club's ex president cell: +370 610 64635 Skype: tuchki MSN: tuchkus911 at yahoo com, E-mail: tuchkaus at gmail com