789/coordination
Jump to navigation
Jump to search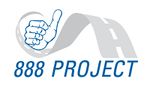 Spamming the Internet
Please write down here where you already sent the 789 newsletter to, posted the press text, spammed the internet about 789, etc. This might be important so that we don't do double work, e.g. posting the same text 5 times in the same forum :-)
Couchsurfing
Stopbg.com
facebook
EVOLUTION PANNEL
This Pannel have been created to confirms our advancement and to don't spread the informations twice
To HELP FOR THE COORDINATION THERE IS THREE TOOLS :
A GOOGLE GROUP, permit to coordinate between coordinators and find solutions for each country GOOGLE GROUPS
AN EVOLUTION PANNEL (this page), it confirms our advancement in the coordination
People in Portugal
Check couchsurfing / be welcome / hospitality clubs and put some profils here :
Hitchhiker communities
Portugal
?????????
France
Couchsurfing Hitchikers / Autostoppeur group (1000 members)

About 70 french and belges hitchikers are on that group, we have to invited them to participate, who want to do it ?
We just send a type invitation letter to the people who speak french however we don't do it for Quebec ! Someone can do it ?
lepouceux.com (Canadian web site)
Le routard.com

who want to create the 6810 one ?
Visoterra

See the topic of the 789 here
who want to create the 6810 one ?
Forum-tourdumonde.be

See the forum topic here
who want to create the 6810 one ?
Voyage-forum.com

See the 789froum topic here it have been erased....
who want to create the 6810 one ?
tourismevoyage.com

who want to create the 6810 one ?
E-voyageur.com (big website of travellers)
Auto-Stop Participatif [1]

Coordinator: La Sophiste
Reply: a postal letter have been send to Bruno Allès.
Statut : wait for an answer > we have called them by phone... we left a message on the vocal box
Cécile Bayar - Quartier Ponchu - 26400 Soyans - 04.75.43.07.45 / 06.74.34.54.75 graall [at] free .fr
Daniel Domingo - Quartier Pignes - 26450 Puy St Martin - 04.75.52.73.67 / 06.09.77.05.13 - [email protected]
We think that the association is died... --MiSha 02:00, 17 March 2010 (UTC)
CONTACT THE OTHERS FRENCH HITCHHIKING ASSOCIATIONS here
Ukraine
There was two posts in the CS "Ukraine" group.
1.
2.
Posts in hitchhiking LiveJournal communities:
"Main Roads" has been disabled - However Ukranian Hitchhikers are motivated !
Belarus
---
789/ POTENTIAL TO MEET IN BRETAGNE BEFORE THE 789 @ Festival de Voyageurs in Tremargat - Bretagne , second half of July ?
http://www.bevolunteer.org/wiki/Carrefour_des_Cultures_2 http://delicious.com/deliciousdante/events+hospitality
We are thinking with Sitarane that the event won't happen cause there is no evolution and no modification on the wiki of the project since few months...--MiSha 16:58, 14 June 2009 (UTC)
Russia
Coordinator in Russia: harebeat
Livejournal Communities

Reply: about 5-6 replies from livejournal users
Saint Petersburg autostop league Web Site

Newsletter sent to : web site is no longer available
Saint Petersburg's extreme travels team (Russia) Web Site

Newsletter sent to : web site is no longer available
Moscow club eXtreme trip Web Site

Newsletter sent to : web site is no longer available
Barnaul Autostop League Web Site

Newsletter sent to : web site is no longer available
Netherlands
Utrecht (The Netherlands) Hitchhiking Club BOC Web Site
Germany
Viva con Agua Web site

Viva Con agua is an official NGO that collects money for drinkwater projects worldwide. They organise an hitchhike race on the 18.08.09 to the east, but hundreds of different projects trying to call attention in an interesting and funny way especially for our often not caring generation...
Coordinator : Wukk - malte.schremmer[at]gmail.com
Some people were sleeping at their place for the 888, Hamburg-Berlin-Kiel
Baltics
Latvian Hitch-hiking Club "E67" Site. ( As you can see the site isn't really working. So isn't the club )

Newsletter sent to :
Coordinator:
Reply:
Coordinator for Latvia: Mārtiņš: meniks at therolling lv; skype: meniks
Lithuanian Hitch-hiking club "KELIAIvis" Web siteYahoo group of the club

Newsletter sent to : keliaivis at gmail com / tuchkaus at gmail com / iliuminacija at gmail com

Vaida - Club's president cell.: +370 672 06529/+37060203862, Skype: iliuminacija MSN: iliuminacija at hotmail com, E-mail: iliuminacija at gmail com
Tuchkus - Club's ex president cell: +370 610 64635 Skype: tuchki MSN: tuchkus911 at yahoo com, E-mail: tuchkaus at gmail com
Finland
Denmark