User:Verde mar
Jump to navigation
Jump to search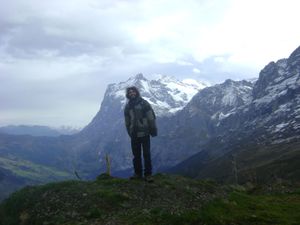 About me
I am from Portugal, despite I live in Portugal and Poland, normally, or I live like a nomad the last years. I can't stand being only at one place anyway. I have been travelling regularly.
I have been on the road since I discovered I was part of the world.
I speak English, Portuguese, Polish, French and Spanish. Some languages better than another.
One of my goals is to cover most part of the world hitching.
Hitchhiking experience
Europe: Austria, Belgium, Croatia, Czech Republic, France, Germany, Greece, Hungary, Italy, Luxembourg, Netherlands, Poland, Portugal, Slovakia, Slovenia, Spain, Switzerland
Trips
I started my hitchhiking trips in 2008. Since that time, I have covered several places, and some of them several times.
Hitchhiking experience
I have several hitchhiking projects to realise. More to come soon.
Contact
Profiles:
Trustroots BeWelcome Warmshowers Ecobasa
Stats
Fastest trip: 15h - German/French border to Porto (around 2000km)
Longest one way trip: Poland - Portugal: 3200km
Longest wait: Italy - 4h waiting around Firenze
Total land covered: Around 50.000 km.