Tramprennen
Jump to navigation
Jump to search
Viva con Agua is a German NGO located in Hamburg, Kiel and Berlin and some more cities.They also have lots of activties in Switzerland. The main objective is to raise attention to the worldwide lack of clear drinkable water.With different events Viva con Agua tries to reach especially the young generation to get involved into social engagement.
Beside cultural events like concerts, parties, readings and others Viva con Agua organizes a hitchhike race once a year since 2008.
A 23 minutes lasting movie about the Tramprennen in 2009 is available on Vimeo: Viva con Agua Tramprennen 2009 (german,engl.subtitles)
Aims and Objectives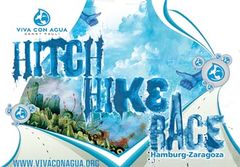 raise attention to the worldwide lack of drinkable water (via newspaper, TV and radio)
promote the philosophy of hitchhiking
connecting young people and encourage them to hitchhike connected with social engagement
fun
Since 2008 three races have been organized so far
Routes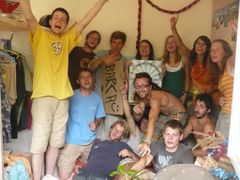 Route 2008:
Route 2009:
participants: 33 people, 14 Teams
15 days
Website: www.tramprennen.org
before the race started people could participate in a online betting game - the donations were for the drinkwater projects of viva con agua
the race used the liveticker extensively provided by MrTweek - more than 600 people followed the race online
2010:
Rules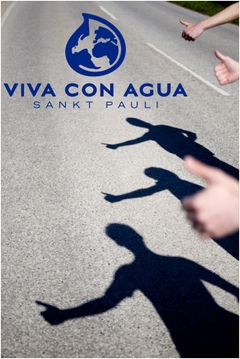 There were no rules except to reach each checkpoint city as far as possible and follow the unwritten law of hitchhiking. Each team had to take a picture with time at each meeting point in the city.
Media
A 23 minutes lasting movie about the Tramprennen in 2009 is available on dailymotion, divided into 3 parts: Viva con Agua Tramprennen 2009 (german,engl.subtitles)
- a 25 minutes movie from 2009 is already finished and will be shown in the internet soon, when the subtitles are done