789/Slogan
Jump to navigation
Jump to search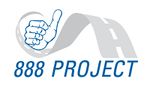 789 Needs a good storyline, a sentence that grabs the attention, that is easy to remember and one that is great to use.
Check Wiktionary for some inspiration.
ok very good , we can put our name on that one who we prefer and tell why
Does it really need to rhyme?
78-nine, I wanna hitch with Frankastine!

- Now come on! Sitarane 13:04, 11 January 2009 (UTC)

789 - The road is mine
789 - take a walk on the wild side
789 - hitch, don't wine

- Possibility of confusion Sitarane 13:04, 11 January 2009 (UTC)

789 - hitchers don't wine

- Possibility of confusion Sitarane 13:04, 11 January 2009 (UTC)

789 - first one there gets a bottle of wine

- Apology of drug usage Sitarane 13:04, 11 January 2009 (UTC)

789 - the hitching paradigm

- Techy Sitarane 13:04, 11 January 2009 (UTC)

789 - the new hitching paradigm

- Techy Sitarane 13:04, 11 January 2009 (UTC)

789 - follow that line

- I don't like the "follow" Sitarane 13:04, 11 January 2009 (UTC)

789 - we are hitching to palestine

- No politics, no problems Sitarane 13:04, 11 January 2009 (UTC)

789 - the roads are for us to design

- Not straightforward enough. "The open road design"? Sitarane 13:04, 11 January 2009 (UTC)

789 - hitchhikers combine
789 - blabla reassign
789 - cross the state line
789 - rewrite the plot line
789 - hold up your sign

- Possible confusion "hold-up" Sitarane 13:04, 11 January 2009 (UTC)

789 - all roads intertwine

- Too techy Sitarane 13:04, 11 January 2009 (UTC)

789 - grap the road with a harpoon line

- Hey! We love the road! Sitarane 13:04, 11 January 2009 (UTC)

789 - the global transmission line

- Too vague Sitarane 13:04, 11 January 2009 (UTC)

789 - the international date line
789 - electromagnetic delay line
789 - repeat and refine

+/- Cute! ... wait, I don't like the "repeat" Sitarane 13:04, 11 January 2009 (UTC)

789 - follow your (hitchhiking) sign
789 - hitching sublime

- Too lyrical Sitarane 13:04, 11 January 2009 (UTC)

789 - heard on the grape vine

- Now come on! Sitarane 13:04, 11 January 2009 (UTC)

789 - hitching is define
789 - fuck sleeping, we're fine

- Now come on! Sitarane 13:04, 11 January 2009 (UTC)

789 - hitchhing doesn't cost a dime

- Too USA Sitarane 13:04, 11 January 2009 (UTC)

789 - come to be mine

Come on! Sitarane 13:04, 11 January 2009 (UTC)

789- welcome to the hitchhikers storlyline

- Too long Sitarane 13:04, 11 January 2009 (UTC)

789 - is the new storyline
789 - you forgot your concubine?

- Now come on! Sitarane 13:04, 11 January 2009 (UTC)

789 - if I were a soldier I would resign

- Now come on! Sitarane 13:04, 11 January 2009 (UTC)

789 - hitchhiking is divine

- Now come on! Sitarane 13:04, 11 January 2009 (UTC)

789 - 321 was yesterday

- What!? Sitarane 13:04, 11 January 2009 (UTC)

789 - walk the line (john!)
789 - Hold the line!
789 - let's hitch the line
789 - let's hitch over the line

- Too long Sitarane 13:04, 11 January 2009 (UTC)

789 - there is no line
789 - above the line
789 - don't drive with wine!

- Unrelated somehow Sitarane 13:04, 11 January 2009 (UTC)

789 - sunshine!

+ Cute! Sitarane 13:04, 11 January 2009 (UTC)

123456 - 789!

+ Supercute Sitarane 13:04, 11 January 2009 (UTC)

789 - we don't decline

- Too vague Sitarane 13:04, 11 January 2009 (UTC)

789 - it is to combine

- Too vague Sitarane 13:04, 11 January 2009 (UTC)

789 - Of course I'm fine

- Now come on! Sitarane 13:04, 11 January 2009 (UTC)

789 - Take your time
789 - See you there
whao, a lot of good ones, but maybe too much, we have to erase some... --MiSha 12:50, 22 November 2008 (UTC)

We can select 5 or 10 different ones that we really like, and use them all randomly. Or we select 5 or 10 and do a little poll which one should be the 'official' one. Or we use them all randomly ;) --Robino 00:35, 25 November 2008 (UTC)

great ! I will choose them all ! --MiSha 14:48, 28 November 2008 (UTC)
Please comment starting with + or - depending on if it is a positive or negative. Easier to sort out - Sitarane 13:04, 11 January 2009 (UTC)