Project 888/Games
Jump to navigation
Jump to search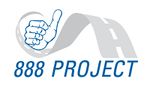 Proposals
European Map
Who are we and where do we come from?
We arrange ourselves on the Eifel tower square according to which direction we hitched. Then we converge on each other.
In groups of three we share stories of time when we made a great connection with people on our way, we note the qualities of hitch hiking and in larger groups we discuss what the role of hh is and can be.
This maybe a little less game like but a good way to get to know people and get the ball rolling for the theme of the open space day.