888/Evaluation
Jump to navigation
Jump to search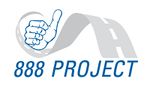 How were your experiences with 888? What are the things you liked, what are the things that could have been better or different? Click edit and share your thoughts. If you create a profile, you can sign your messages by clicking on the third icon from the right.
General
I have not been there, and would like to read some in depth experiences and I want to see the video coverages. --Fverhart 17:41, 13 August 2008 (CEST)
For the documentary project, informations about the process are there Link, but maybe someone have taken some videos with his camera ? You can also put them in link or on the page Misha 0:01, 13 August 2008 (CEST)
Seemed like a fun idea, and I had fun participating, but a little too organised for me, so only joined friday night
don't forget that we were all organisers, no one was saying to the other to do something, on saturday workshops were in Openspace organisation and a lot of hitchhikers really know to drive their life themselves so what do you mean by too much organisation ? MiSha 09:09, 25 August 2008 (CEST)
I think some accordingly used garbage bags would improve our reputation a lot and save us from cleaning up at 5am because cops don't want the place to look like a wast disposal site. I don't think we're all antisocial punks, it's just that we should take care of garbage from the party's beginning - Ben
mind, that once or twice a day we were getting many rubbish bags. It is not a problem. The problem was lack of motivation and not economical use of bags. Mirto
Location
At first I wasnt for, but it turned out to be great! Waking up and seing Tour Eiffel - what can you have better?
we need to prepare something if it's rain next time we were lucky xo 20:59, 16 August 2008 (CEST)
Not too far away, great sight, but incredibly expensive city
For french people, the place wasn't so new, but when we were seen all the people smiling about we understand what they feel about this place ! MiSha 09:12, 25 August 2008 (CEST)
Workshops
Great ideas, unfortunately too few could be executed.
Still it was more a "karma" exchange than anything. I learned how to make a stove with a cola can but that's pretty much it. On the other hand, I'm much more enclined to hitch the world now than before. Sitarane
I liked the Open Space style and believe we should take a similar approach next time as well. -Ben
Food
It was great to see how people were contributing to organising the food. It was all very spontaneous and turned out pretty well. --Robino 20:53, 12 August 2008 (CEST)
A little bite disappointed about the disinfected food of the supermarket because in my land we find better for cheaper, but we were in Paris, it's normal --Misha 23:23, 13 August 2008 (CEST)
so maybe next time a local person could offer his help to go shopping ;) Mirto (sorry Sitarane!)