User:Fran
Jump to navigation
Jump to search
About Me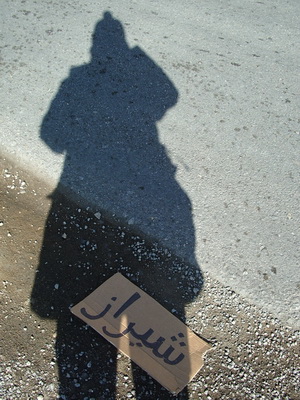 Hitchhiker from the dark Eastern Europe, Lithuania. Non-formal student of social anthropology and everything else that occurs or comes or invades in my life.
Random Stuff
Longest ride - Kaptan Andreevo (Bulgarian - Turkish border) - Tabriz in Iran. Around 2000km, five days...Also few times crossing Poland with one car. Around 1000km.
Visited countries: Latvia, Estonia, Finland, Sweden, Norway, Denmark, Belarus, Ukraine, Poland, Germany, the Netherlands, Belgium, France, Switzerland, Liechtenstein, Austria, Czech Republic, Slovakia, Hungary, Serbia, Bosnia & Herzegovina, Bulgaria, Turkey, Iran. Almost all by hitchhiking
Considering oneself to be a determined hitchhiker - always going home with twice as much luggage as in the beginning oh the journey. And yes, that is unbearable.
Knowing the phrase 'hello! excuse me, but perhaps you're heading towards .... ?' in more than 10 languages..
Motivated about all kind of accidents during the journey. Weird people, weird events, mess, music, noise, then ending up on a silent roof with most beautiful persons to take a look over the sight. Or taking a night-ride with a bike that was just found in the trash.