Durrës
Jump to navigation
Jump to search
Durrës is a city and a port in Albania.
Hitchhiking out
South towards Vlorë
You can hitchhike at the highway entrance, from a place called "Plepa" (Nico: not sure if the name is correctly written), which is the point from where all the buses to Vlorë start. You can reach this place by a city bus, just ask around.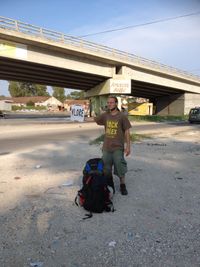 Public Transport
City Bus
There is many buses all over the city. The ticket costs around 0.50 euro (the controller usually accept euros).