Dunedin
Jump to navigation
Jump to search
Dunedin is a small coastal student city on New Zealand's South Island.
Hitchhiking Out
It's a little difficult hitching out of the centre of Dunedin because on the way out of the city there aren't any good places to catch a ride (as there are no places for cars to pull over). Also most of the traffic in the city area isn't likely to be going very far. The trick is to take a local public transport bus to the nearest suitable hitching place which is not far out of the main city..
HITCHING SOUTH
Toward Balclutha, Queenstown, Wanaka, The Catlins, Invercargill.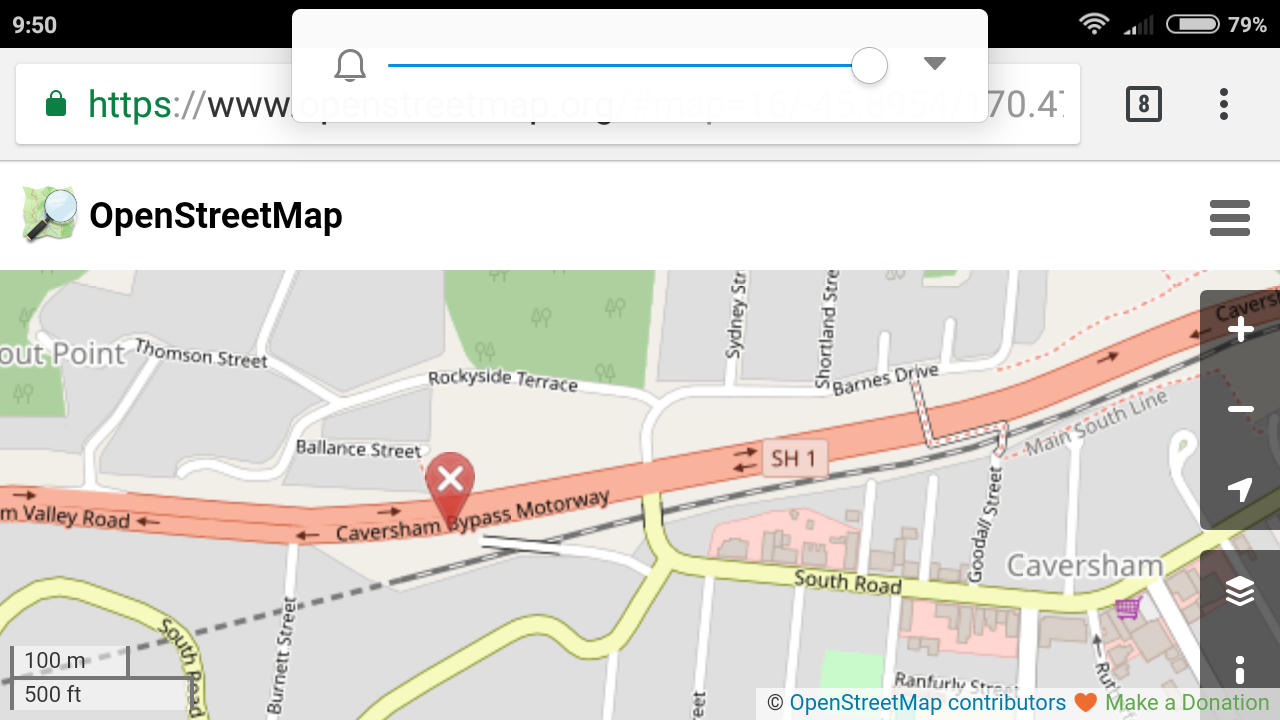 X marks the hitching spot
If you're traveling south you could try hitching from opposite the BP on Cumberland St one way, or the start of the southern motorway but both are dangerous options and can take a long time to get a ride...
The best option (see map) is to take a local public transport bus from the Octagon in the centre of the city to the Caversham shopping area $4 approx. The Lookout Point bus or probably the Mosgiel bus and possibly the Corstrophine bus go near or past the Caversham shops, just ask the driver. From the shops walk south along South St, just before you get to the motorway lights cross the road and walk on the right hand side of Caversham Place (a small dead end street with residental houses on one side). Just before the end of the street walk accross the grass to the right to get to the motorway and walk a little way up the motorway about 20m to where there is an extra lane. The extra lane is for cars to turn into Burnett st a little further up but it is hardly ever used, so the start of that extra lane is an ultra safe place for people to stop and pick you up. Although it is possibly technically not legal, the police have seen me there hitching alot of times and have never stopped. The first sensible spot to get a ride to is East Tairei. DO NOT accept rides to Mosgiel (often if you ask, the driver will be happy to take you to East Tairei because they can take a different road back to Mosgiel without much trouble for them). ALSO do not accept rides to Green Island, there is nowhere to hitch there and you will be forced to either risk a big fine on the motorway or have to bus back to Dunedin.....
If you are going through Milton, then through Balcutha sometimes the ride you have is going to turn off onto highway 8 to Queenstown or Wanaka. In this case get out at Milton and continue to hitch from there rather than at the Queenstown turn off which is about 10km out of Milton and impossible to hitch south from...
If you are going to Queenstown or Wanaka and your ride is going to Balcutha it is no problem to get out at the turn off just south of Milton as there is a great place to hitch on highway 8 toward Queenstown or Wanaka.
HITCHING NORTH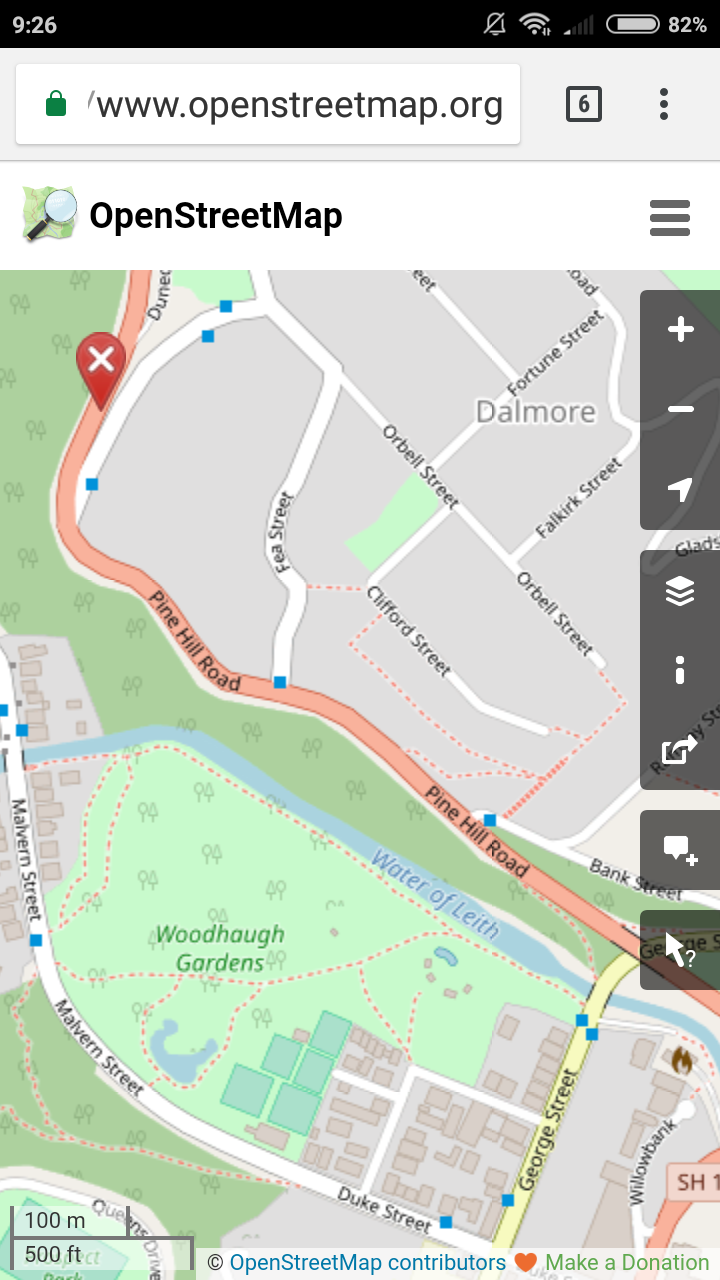 X marks the hitching spot
The most consistent way to get to Christchurch or North is to walk (or take a local bus $4) up Pine Hill to where the highway starts. There is space to pull over, and cars are travelling slowly after coming up the hill. It is very easy from here.
The first sensible place to get a ride to is Waikouaiti. DO NOT accept rides to Waitati, Blue skin bay, Doctors point, Karitane, or Warrington. These places are disasters that will leave you standing in a place with cars zooming by but nowhere to stop! From there the next sensible place is Palmerston, then Hampden. If you get dropped at the Moeraki Boulders it hard to get a lift there but it is possible to walk North along the main road to a good hitching spot at Hampden it is about 20 minutes walk if I remember right.
The three towns Oamaru, Timaru, Ashburton are all long towns that take about an hour each to walk through. If your driver is going to these destinations and is unwilling to drop you off at the far end of town, then get out at the start of the town and hitch from there rather than walking through!
When you reach Christchurch if you are going further north but your ride is stopping in chch it is best to jump out at Hornby and start using public transport buses there.
Going North, towards Christchurch you might have some luck when you're still in the city. BUT these are rare examples (such as the one below), much better to just go to the Pine Hill hitching spot.
Alan Liefting got a ride within minutes on Great King St just before the Pine Hill Rd intersection. (map)
The Peninsula
Hitching the Otago Peninsula to the Albatross Centre or Sandfly Bay is pretty straight forward. You could start On Portobello Road at Andersons Bay or catch a bus to Portobello. From there, it is easy to catch a single ride to the Albatross Centre, or try Highcliff Road if going to Sandfly Bay. Later on, your return rides will be a bit more sparse so allow plenty of time before sundown or carry overnight gear.