Christchurch
Jump to navigation
Jump to search
Christchurch is the biggest city on New Zealand's South Island with 350 000 inhabitants. It is not huge though and some part can easily be walked. You can even try hitchhiking while staying on a main axe with enough space for the cars to stop if you wish to get out of the city. In this case you should consider having a board!
Airport bus
A bus shuttle to the city center is leaving from the front of the airport, but is really expensive. If you walk direction of the International Antarctic Center, you will find a bus stop that costs just a normal bus ticket price.
There is one big and straight road (Memorial Avenue/Fendalton Rd) that leads to the big park on the West of the city center. Is is pretty hitchable in both direction with a 'City Center' or 'Airport' board.
Walking can be a bit long 5km
Hitchhiking out
HITCHING NORTH
(Toward Kaikoura, Picton, The West Coast, or Nelson.)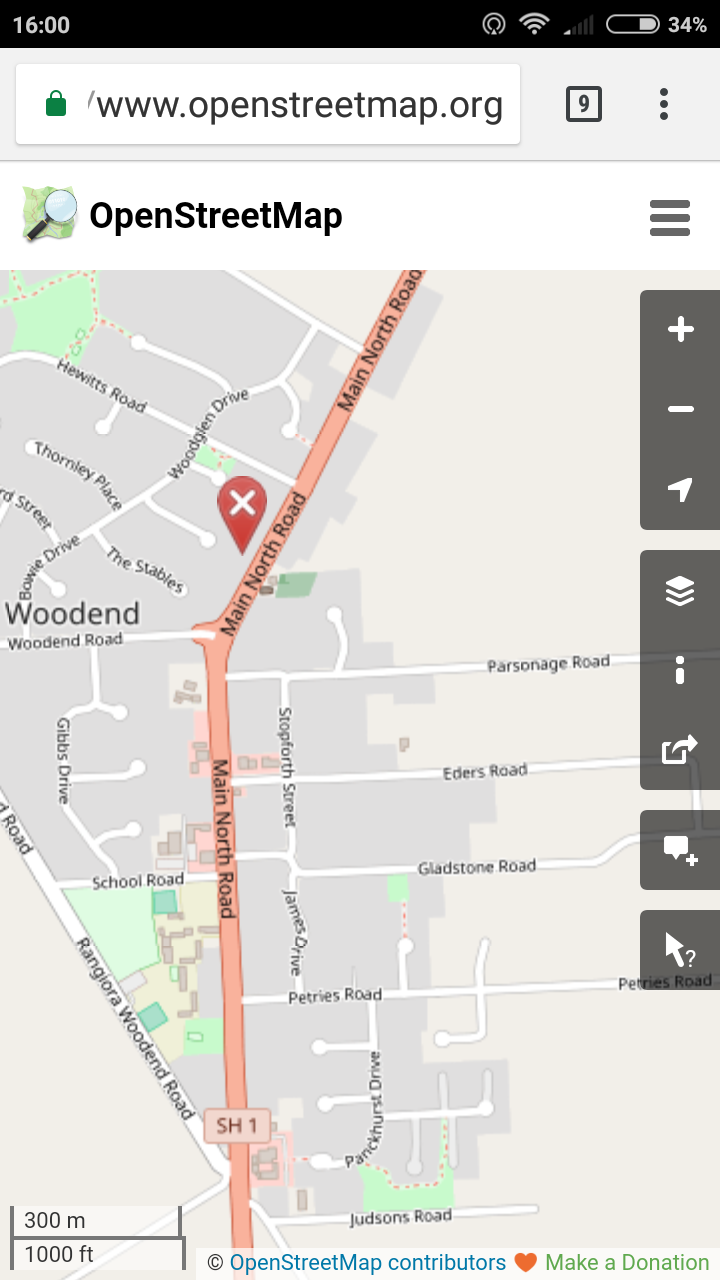 X marks the hitching spot.
The best option used to be Belfast, but recent (2018) changes to motorways and bus routes and timetables and pricing mean the best option now is to take a Metro bus to Woodend.
http://www.metroinfo.co.nz/journeyplanner/?Region=Christchurch&mode=full#/journey_plans/new
If it is a nice day (not too hot or raining) the best spot is directly opposite Woodend Methodist Church. In case of hot or wet weather hitch from the St Barnabas Anglican Church - there is a small roof structure that can provide sun or rain shelter.
Note: If you are headed highway 1 to Picton via Kaikoura and your ride is going h7 toward Hanmer Springs you are best to get out at Amberley (best spot is near the Charles Upham statue see map below) as the intersection of highway 1 and h7 is not a good spot to hitch North from.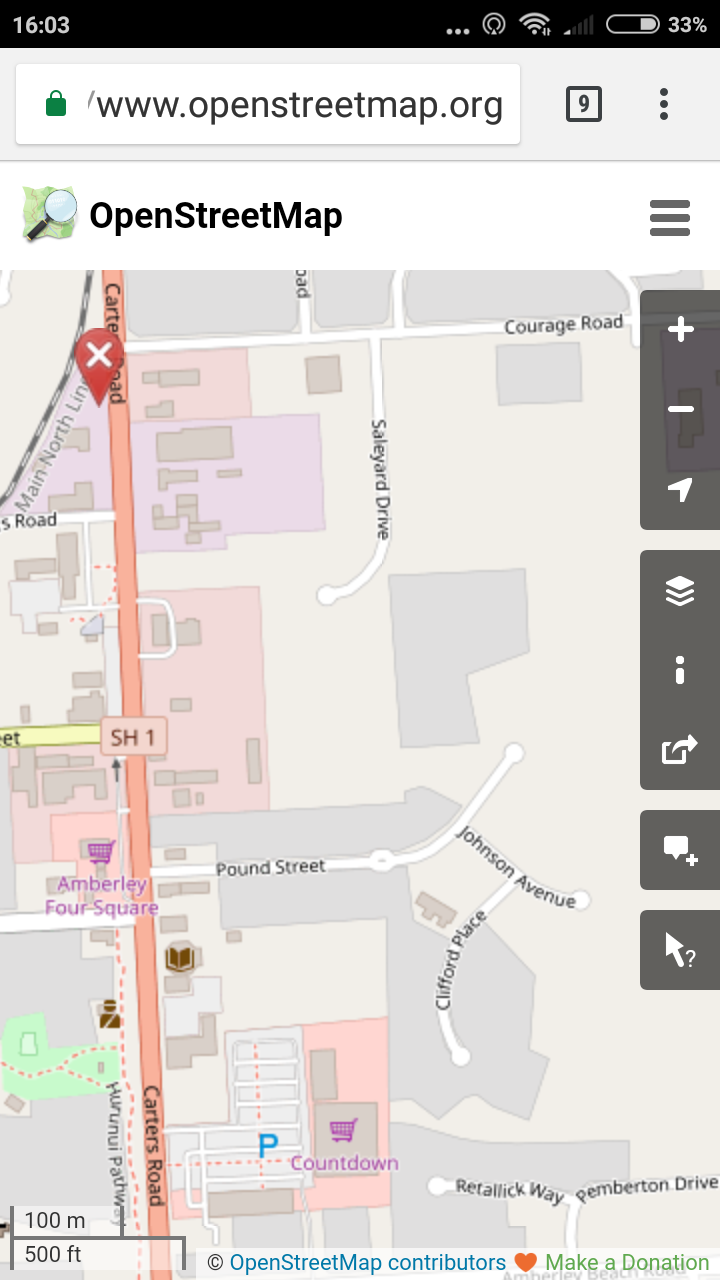 HITCHING SOUTH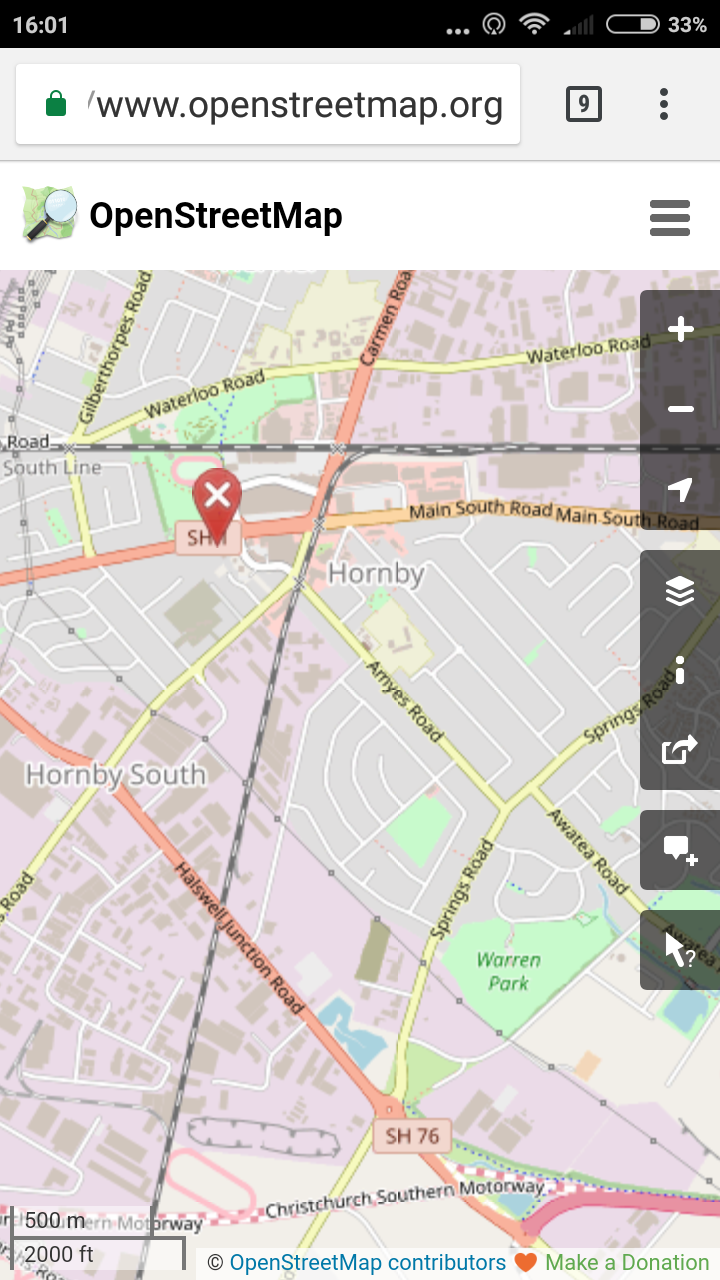 X marks the hitching spot.
Take a bus to Hornby "Hub", hitch from opposite Denton Park. Or bus to Templeton and hitch from the Trents Road intersection.
DO NOT accept a ride to Rolleston (Rolly) or Burnhan, they are in the fast zone.
HITCHING WEST
(Toward Arthur's Pass and Hokitika, The West Coast.)
Bus to near the Caltex Russely at the Yaldhurst Road/Russley Road intersection - this is at the start of State Highway 73 but there is a really good area for cars to pull over not far up the 73 where it's goes from two lanes to one and before they get up to highway speed.
Trashwiki & Nomadwiki