La Paz (Baja California Sur)
Jump to navigation
Jump to search
La Paz is the capital city of the Mexican state of Baja California Sur and an important regional commercial center.
Hitchhiking a car
To Playa Balandra and Tecolote: On the Malecon where the shops start to thin out, you should be able to get a ride within a reasonable time to these sweet camping and snorkelling spots.
Towards Todos Santos: Catch a collective to El Camino Real. There is far too much local traffic to hitch from town centre. It will cost under 20 pesos. Even at Camino Real, a sign might be advantageous to weed out the short-distance drivers.
North:
Hitchhiking a boat
There are several marinas in La Paz where you can look for rides, and the main ones are Marina de La Paz, Marina Cortez and Marina Costa Baja. The best time to look for rides is from mid-November to March. These months there are plenty of vessels going to Mazatlan, Topolobampo and Puerto Vallarta.
Here's the algorithm of a proper boat hitchhiking in the town of La Paz:
Head to Marina de La Paz and look for "Club Cruzeros de La Paz" in the very end of the marina. There you will find a bulletin board where it's highly recommendable to leave a good-looking announcement with some basic information on who you are and what you are doing.
There's a radio where you can listen to daily morning news at 8am and leave an announcement as well. Use it properly and everyone who listens to this radio (and you may be sure that they are many) in a few seconds will know that you're looking for a ride.
Stick to this place and talk to people, look for contacts, drink coffee in early mornings with captains. Be nice to people.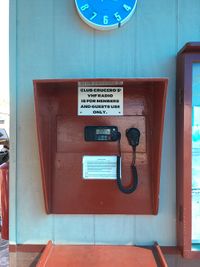 Experiences
In September 2016 El Chulito and Shamcore manage to get a ride from La Paz (Baja California Sur) to Puerto Vallarta on a luxurious private yacht. It took them about a week of waiting for a boat because it was a hurricane season in the Sea of Cortez at that period, which means that almost no boats traveled to the mainland until November. Using the manual written above the travelers got a ride and and it took them 48 hours to cross the sea. This experience shows that getting a ride with a boat is possible even during the poorest period of the year."