Competitive autostop
Jump to navigation
Jump to search
Competitive Autostop is a (new) form of the orienteering sport, combining hiking, orienteering and exploration with autostop as a means of transport. Competitions and varying expeditions are organized on a regular base by clubs in Russia, Lithuania, Ukraine and Germany. Elements of sport orienteering & navigation in (un)known territory off and on the road are an inherent part in such competitions, establishing a more adventurous form of autostop.
Next to that, research and lectures are conducted regarding a broad range of topics, including e.g. training for giving first-aid on the road, survival training in specific conditions, perfecting night hitchhiking or strategical autostop. In 2014, the second qualification round for the World Championships is planned, covering a route through all of Europe (~16 days). While competitive autostop is mainly based in Russia, Ukraine and the Baltics, there are attempts to establish competitive autostop in Western Europe. A first German club has been founded in November 2011.
Regulations
In the past PASL created a set of competitive autostop rules & regulations with regard of the TransGlobal Race. The competition rules can be found here (English). An adapted version is in use of the German club (German).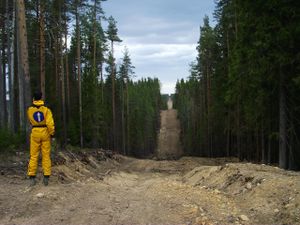 Competitive Autostop Union
In order to organize and connect the various international competitive autostop clubs and sports enthousiasts, there are ongoing efforts to form a Union of Competitive Autostop Clubs.
Regional Clubs
CAT, Клуб Спортивного Автостопа (Competitive Autostop Team)
PASL, Петербургская Лига Автостопа (St. Petersburg Autostop League, Russia)
VHHC, Vilnius Hitch-Hiking Club (Lithuania)
DTSG, Deutsche Trampsport Gemeinschaft (German Competitive Autostop Community, Germany)
MKCA - Московская Команда Спортивного Автостопа (Moscow Team of Competitive Autostop, Russia)
(Name unknown) - Minsk (Belarus) has competitive autostop community, too
Events
5 November, 2016 - Transglobal 2nd Qualification Round (Europe, approx. 2-3 weeks)
25 - 27 November 2016 - DTSG race in the Black Forest, Germany as well as their 5 year anniversary celebration
Links