Blenheim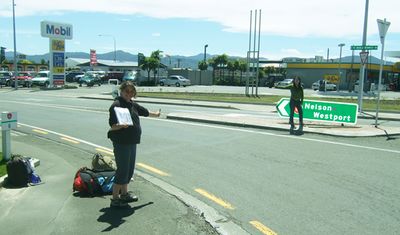 Blenheim is a town in New Zealand's South Island. There are a lot of roundabouts.
If you're coming from the ferry in Picton and heading to Nelson you might want to go through Blenheim instead of taking the much slower and more beautiful Queen Charlotte Drive.
North towards Picton
It is easy to hitch to Picton. The side of the road on the northern edge of town is wide enough for cars to stop and cars are moving slowly.